While we still offer online lessons, our goal has been to find ways to reopen in a health conscious and responsible way so that we can get back to the traditional methods of teaching music.
By altering our policies and renovating the new building at 10101 Division Dr., we feel we have accomplished our goal. We have 3 very large lesson rooms with 10' ceilings, positive air flow, and 8' plexi-glass room dividers. Also, all of our staff and students wear masks at all times inside the building.
Our lesson times are staggered now so that only 4 staff and 3students will be inside our building at any given time which meets the state's guidelines for gatherings. We encourage hand washing measures as outlined by NCHHS and we sanitize all shared instruments between lessons.
Be confident in knowing that you are in a professional music studio where we are serious about quality, integrity, and our students health safety.
Due to restrictions we have closed our lobby but parents can watch their child's music lesson on our video monitoring system. By logging into a mobile app on a device of choice, lessons can be viewed from anywhere.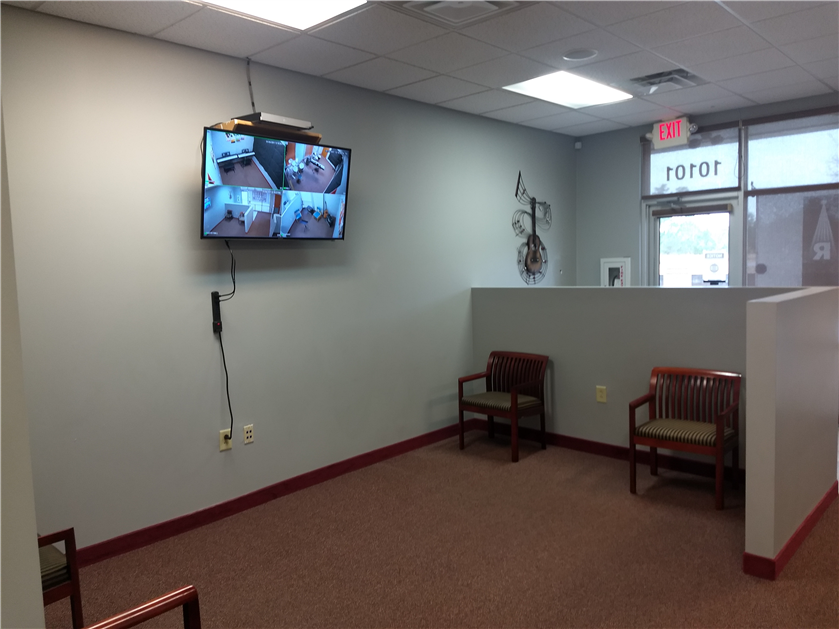 Each of our lesson rooms are well equipped, well lit, well ventilated, and comfortable.